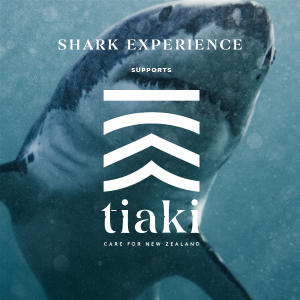 Nikki Ladd is a bit watery-eyed when she recalls a Finnish man with tears of joy after seeing a Great White Shark in Foveaux Strait. 
So why the tears? "He's gone home with a commitment to our message, being good to the ocean. You can carry that message a long way," she says. 
Nikki is the self-described "shore chick/admin crew" for Bluff-based Shark Experience, which is on a sustainability journey with a commitment to telling their story well and being transparent about their operation.
Shark Experience was started in 2010 by experienced skipper and diver Mike Haines, Nikki's partner, and operates from December to June each year when the sharks are in southern waters.
Covid forced them, like many businesses, to take stock, and this included sustainability training with Great South, Southland's regional development agency.
Clients are often drawn to them because of their environmental credentials. Still, the sustainability message goes both ways, with the Shark Experience team often helping educate clients by demonstrating the principles in everything they do, Nikki says.
Waste is the enemy, and in a marine environment, it is stark.
Anything that ends up in the water is in the ocean ecosystem for a very, very long time, possibly forever.
This is why they provide reusable cups and filtered water, locally produced and supplied food with minimal packaging, and real knives, forks, cups and plates. There are no napkins or gift bags either. All their waste is collected and sorted for recycling or composting.
On the retail side, they buy from suppliers as local as possible, including knitted toys from Colac Bay, painted rocks made in Bluff, and recycled metal shark fin ornaments for lawns made by another local.
"We're going through all these processes to tick a box that's important to us - it's not green-washing," Nikki says.
Bring transparent about their impacts on the environment is crucial as they operate a sensitive business in a sensitive environment. Nikki says they are a nature observation business as opposed to an adventure tourism business — and they are upfront about the experience people will have. 
"We're on the sharks' timetable, in their own environment. They are wild animals, and they do what they want."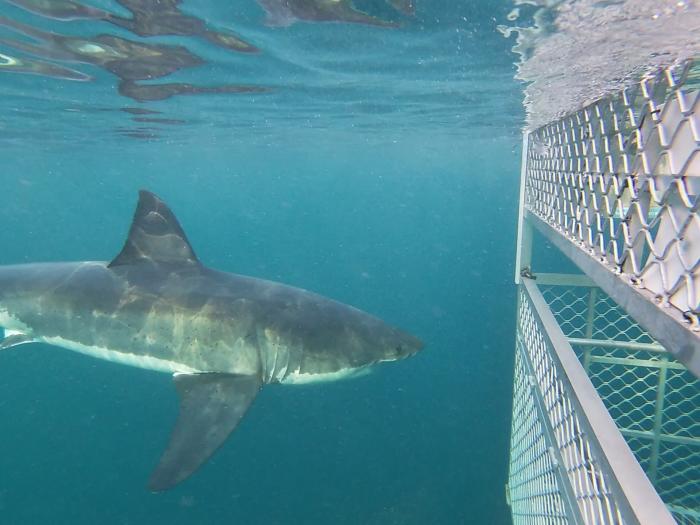 They are shining a light on the well-being of Great Whites, which includes an identification programme.
Earning the social license to operate in Bluff as part of the local community has taken a lot of hard work. Nikki says staff are empowered to make peoples' dreams come true while respecting the environment — a brief that extends to being proactive in their community around marine protection.
Their carbon footprint is measured through a giant spreadsheet accounting for everything from power to fuel to waste and rubbish, creating a baseline for them to work off.
The next step on the journey is finding a way to offset their carbon footprint through a locally-based environmental charity.
It's not easy — sometimes circumstances dictate that they are not able to achieve everything they want to do in a particular year, but they are doing their best.
Their efforts are recognised in the phenomenal client feedback they receive, with people describing trips as the most memorable experience of their lives and lauding Mike and his team for their single-minded focus on the preservation and sustainability of Great White Sharks.
Find out more about the Shark Experience's commitment to sustainability here.
Shark Cage Diving - Great Whites and Sharks in their own environment - This ain't your ordinary 'fishing' trip! Full Day Tours run between 1st December through to June each year, operating on Monday,Tuesday, Thursday, Friday and…