Waihōpai / Invercargill Incentive
Ride in classic style to the largest private automotive museum in the world for an exclusive tour then head to Bluff to slurp down world-famous Bluff Oysters as you watch waves roll in from the Southern Ocean. Invercargill offers a stunning range of bespoke incentive experiences encompassing everyone from motor fans to foodies and fine wine devotees to outdoor enthusiasts.
Indulge your speed-freak streak with hot laps in a V8 Supercar pushing 250kph around the renowned Teretonga Park circuit. If a Mini or a Porsche catches your eye, get behind the wheel and indulge your dream. You might even bump into some motor racing royalty, and you'll definitely take away an awesome video momento. For motoring enthusiasts, this is just the first spoke in the Invercargill wheel.
The magnificent Bill Richardson Transport World can design the perfect experience for your team — anything is possible from a 'Night in a Museum' themed gala dinner featuring an after-hours tour to a behind-the-scenes tour of the fascinating 'Shed' — where old trucks are lovingly renovated back to their former glory. Transport World is an astonishingly eclectic mix including a cinema, a wearable arts collection, and nostalgia-filled nooks and crannies offering incredible sensory trips down memory lane. Nothing is a problem for the talented team who can hook up drive-in movies, a boutique meal inside a restored Invercargill tram, and pick-ups and transportation in elegant vintage and classic vehicles. Meet the inspirational couple behind Transport World — Joc and Scott O'Donnell, for an exclusive insight into the vision, culture, heritage, vehicles and motor racing — over a mouth-watering lunch featuring award-winning fare.
For the ultimate power rush, treat your team to an exclusive session at Dig This — a truly unique big sandpit, the only heavy machinery playground in the southern hemisphere where you can dig, shovel, move and destroy to your heart's content on five-tonne diggers and skid steers. When the fun is done, fire up the BBQ and rip into a cold one over epic excavation tales.
Let the Classic Motorcycle Mecca team steer you around a private tour of the leading motorcycle museum in the southern hemisphere. Chat with the workshop crew over breakfast about the meticulous restoration and maintenance work performed on the extensive collection of American, Japanese, British, European and Britten bikes, and special collections honouring local legends Burt Munro and George Begg. Fancy a ride? It can be arranged.
Take in the sights of the newly reimagined inner city of Invercargill — with an inspirational talk from one of the driving forces of this remarkable transformation. Relax with a yoga class in the stunningly manicured Queens Park, awarded Kiwi's Choice in the Keep NZ Beautiful Awards 2021. Wander around the 80-hectare gem on a guided walk — you can even finish the day with a fully catered dinner in the park's classic band rotunda, with a musical side of your choosing. Invercargill offers a plethora of wellness treats for your team with stunning 18-hole golf courses and wild walks or runs on epic Oreti Beach among the experiences available.
For indoor options — the impressive ILT Stadium Southland is the largest cycling training facility in NZ, where national and international teams train and compete. It's an incredible venue where you can rub shoulders with a Southern Steel player or a Southland Stag or Sharks team member. Jump on a bike for a few laps around the SIT Zero Fees Velodrome. Nothing is a problem for the amazing team who can design a stunning gala dinner in one of the many venues within the stadium.
Indulge your foodies and craft beer fanatics at one of Invercargill's fine cafés and eateries with bespoke experiences at the glorious Black Shag, Fat Bastard Pies, Tuatara Café (the home of Gadoochi Brewing), or one of The Langlands' – Invercargill's new inner city five-star hotel – amazing hospitality offerings. Check out the epic brews and brewers of local craft breweries such as 4Mates, Hopsession and The Factory.
Treat your team to a fantastic, hosted food experience taking you to the charming port town of Bluff just 20 minutes away — home of the world-famous Bluff Oysters — which you can slurp down while gazing out across Foveaux Strait towards the Southern Ocean. Partner Bluff Oysters with Stewart Island salmon, Fiordland lobster, mussels, paua and blue cod — and it adds up to the ultimate kaimoana feast.
No matter what drives your team, Invercargill can deliver the experience of a lifetime, made all the easier with direct flights into Invercargill from Auckland, Wellington or Christchurch.
INCENTIVE INSPIRATION
Tour the largest private automotive museum in the world then slurp down world-famous Bluff Oysters as you watch waves roll in from the Southern Ocean.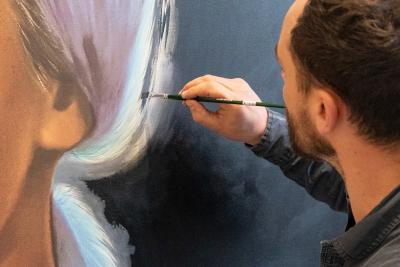 Immerse yourself in bespoke private workshops, matching the current exhibition themes running through He Waka Tuia transitional Art + Museum space. Take in a Sip and Paint or Platter and Potter experience, where you get the opportunity to create your own masterpiece.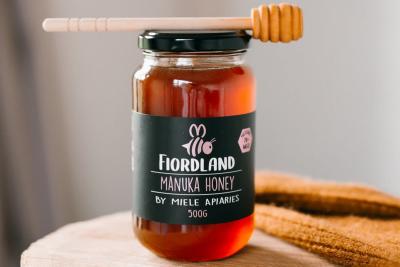 At Miele Apiaries, explore the fascinating world of honey production in a boutique, artisan operation. They produce award-winning honey, treated with the greatest of care from hive to jar. Learn how honey is sourced from some of the wildest and most beautiful areas of New Zealand, including Fiordland and Motupōhue Bluff.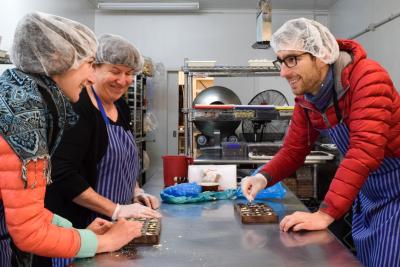 Indulge in delicious, decadent treats at the southernmost chocolate company in the world - The Seriously Good Chocolate Company. Watch the craft that goes into gourmet chocolates, then throw on an apron and learn to hand roll your own unique creations.
---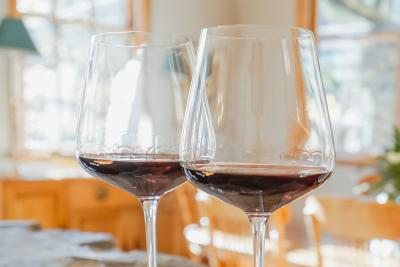 Let sommelier extraordinaire Stephane Fabre lead you on a tasting tour like no other, sharing stories of his upbringing on a vineyard in the south of France. You'll be spellbound as he immerses you in bespoke wine, beer and food experiences at the delightful Windsor Wines.
---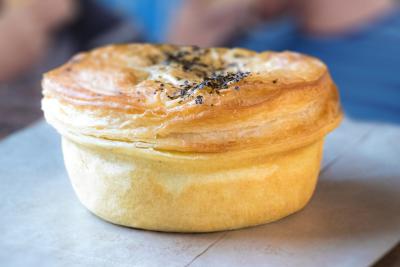 Aim for perfection, or that rustic touch, as you try your hand at pie-making at Southland's iconic Fat Bastard Pies. Then taste the sensational flavours of crowd favourites including Southland Mutton, Nude Seafood and Miss Steak and Cheese.
---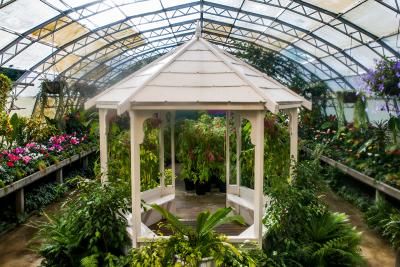 Lose yourself in the serene heart of the city - the extraordinary oasis that is Queens Park - Kiwi's Choice Award winner at the Keep New Zealand Beautiful Awards, and Outstanding Park award at the Recreation Aotearoa Recreation Awards. Get a behind the scenes of a working park with a tailor-made, guided tour taking of the aviary, winter garden, rose gardens and animal enclosure.
---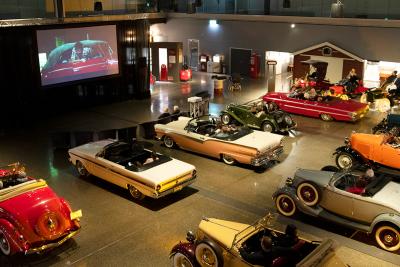 Wind back the years for a drive-in movie at Bill Richardson Transport World. Jump into a classic car, grab your popcorn, and sit back and relax 1950's style to watch classics including The World's Fastest Indian, featuring a cameo from the Bill Richardson, or the remake of the cult Kiwi film, Goodbye Pork Pie.
---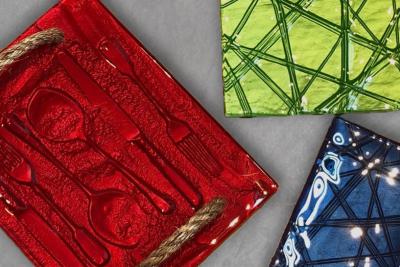 Handcraft and custom-make your own unique, textured glass creation at the largest slumped glass factory in New Zealand, Escape Glass. Learn the special process used to create the specific look of slumped glass. Each piece is bespoke and unique - the ultimate memento or a gift like no other.
---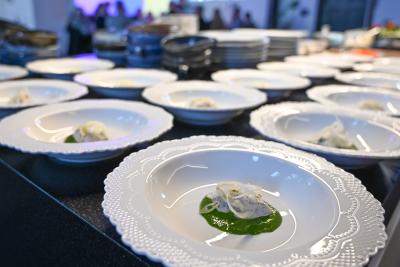 Learn about Southland stories and connections as top local chef Ethan Flack draws on his life experiences to design a menu brimming with southern delicacies. Ethan uses the plate of food as a vehicle to share these stories, memories and influences. Choose a venue and experience, and get ready to enjoy great southern produce.
Invercargill Operators
Bring your event to life with a unique experience with our Invercargill operators below.
If you're looking for things to do in Invercargill then you can't miss Bill Richardson Transport World. With literally hundreds of motor vehicles and petrol pumps on display there is a lot to take in. Transport…
Classic Motorcycle Mecca is New Zealand's premiere motorcycle museum. We have the largest display of classic motorcycles in the country with a collection ranging from 1902 - 2007. Once housed in Nelson and known as…
Absolutely groundbreaking in Invercargill, Dig This, New Zealand's first heavy equipment playground, is an experience quite unlike any other. Get ready to rip, push and pull your way to a whole new level of…
Currently New Zealand's only manufacturer of toughened slumped glass, Escape Glass is hand crafted and customised designed. Drawing on inspiration from New Zealand's outstanding nature, sea, birds, landscape &…
Fat Bastard Pies is a local institution, with a line out the door most lunchtimes. Fat Bastard Pies is not just a bakery, but a piece of Southland The Fat Bastard Bakery is a must-do stop when visiting the Deep…
Southland's together space, the collaboration between the Invercargill Public Art Gallery and the Southland Museum and Art Gallery, is called He Waka Tuia Art + Museum. Doors open from 10am - 5pm Monday to Friday…
Three generations of our family work with the same focus, to provide you with the best quality honey and bee products direct from the beekeeper. From beekeeping to product design and development, processing and…
The pride of Invercargill is Queens Park, a magnificent public park in the heart of the city. The park sprawls across 80 hectares of beautifully kept gardens, wildlife habitats, and sports areas. It's no wonder this…
We are a chocolate manufacturer in the heart of Invercargill with a cafe and concept store. We serve delicious sweet and savoury food, great coffee and gourmet hot chocolates, and we sell a range of our seriously…
We pride ourselves on our premier service to customers and our staff"s in-depth knowledge of all of its products. Our staff are more than willing to provide advice and information about all of our wine, beer and…
Murihiku Southland and Te Rua-o-Te-Moko Fiordland are emerging hotspots for incentive groups. Start here to create your incentive itinerary.