Te Rua-o-te-Moko / Fiordland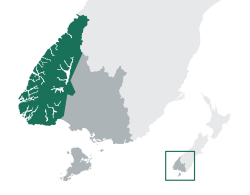 It's called Beyond Belief Fiordland for a reason. Because it is almost impossible to describe the feeling you get when you visit Te Rua-o-te-Moko Fiordland. No matter how often people tell you of Fiordland National Park's untouched beauty, it will never compare to the feeling you get when you arrive here. 
It is a place of extraordinary scenic beauty. One of New Zealand's biggest tourism drawcards, this rugged and remote region offers awe-inspiring landscapes and a wide range of recreational activities. It's a world-class sightseeing destination and a must-do for anyone exploring New Zealand.
Milford Sound Piopiotahi is the jewel in Fiordland's crown and has been attracting international visitors to the area for over 100 years. The attractive lakeside town of Te Anau boasts a wide range of activities on or off the water, fine dining restaurants and luxury accommodation. The peaceful township Manapōuri lies on the eastern shores of Lake Manapōuri and is the base for discovering Doubtful Sound Pātea. Doubtful Sound is sometimes called "the sound of silence". It is the deepest of the Fiordland fiords at 421 metres and has several waterfalls.  
Take a cruise and discover a fiord at the southwest corner of Aotearoa, New Zealand, at Dusky Sound. There will be more than 350 islands to pass through, and that would offer idyllic spots for mooring and trips ashore.
Numerous short walks and multi-day hiking trails, including three of the New Zealand Great Walks (the Milford, Routeburn, and Kepler Tracks), have earned Fiordland the reputation of one of the world's finest walking destinations. Alternatively, a wide range of boat cruises offer a leisurely way to experience the fantastic landscapes.
Explore Visit Fiordland to find out more about Fiordland.