If you're on the hunt for a dining experience that's as wild as the rugged Murihiku Southland landscapes, look no further than Fiordland Venison.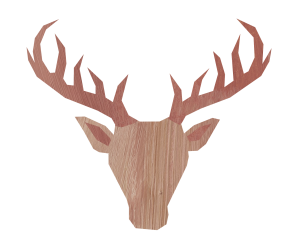 These succulent cuts of meat are renowned for their unrivalled tenderness and rich flavours, delivering a true taste of New Zealand's untamed wilderness. Sourced from free-roaming deer in breathtaking Te Rua-o-te-Moko Fiordland, this venison is a game-changer on your plate.
Whether you're a carnivorous connoisseur or an adventurous foodie, you can give this a try at top-notch restaurants across the region.
If you're in New Zealand, you can watch this epic episode of Hyundai Country Calendar to see exactly where Fiordland venison comes from. Hunters partner with chefs to recover wild wapiti venison from Fiordland National Park, supplying restaurants and using the profits to help save native birds. Wapiti deer from the Fiordland wilderness straight onto your plate; it can't get any fresher than this! Watch it on TVNZ here. 
Pan Seared Wapiti Venison
Got your hands on some gorgeous Fiordland venison? Try this quick and easy recipe for pan seared Wapiti venison.
Ingredients:
8 bone rack of Fiordland Wapiti
50ml oloroso sherry
50ml chicken stock
1 knob butter (unsalted)
200g Pistachio, toasted and chopped
1 Tablespoon mint
1 Tablespoon parsley
1 Tablespoon chives
Good olive oil to finish
This recipe is courtesy of Fieldays.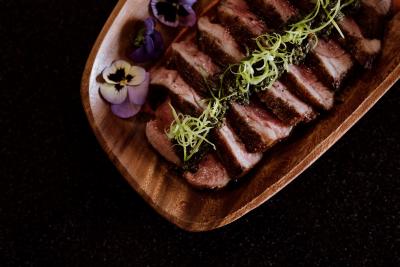 Method:
Season the rack liberally with salt and pepper.
Cook the wapiti rack in a hot pan with a bit of fat, and cook the meat to get a nice caramelisation on all sides. You want to cook it to medium rare, which reads about 45°C on a digital thermometer. If you have a nice colour, but the meat is still a bit rare (you can tell by probing or gently squeezing the meat), you can finish by cooking for a few minutes in a hot oven (200°C).
Remove the meat from the pan, deglaze with a little splash of wine or sherry, add a little stock and then knock in a little butter to make a pan sauce.
Allow the meat to rest for ten minutes, loosely covered with tin foil in a warm spot.
Make the pistachio salsa by mixing the chopped pistachios with olive oil and chopped herbs.
Slice the venison along the rib bones, dress with the pan juices and garnish with the pistachio and herb sauce. This dish is lovely with boiled potato salad in summer or truffled polenta in winter.
Enjoy!
Or check out one of the many other restaurants Southland is home to here!
Southland is home to a huge number of cafes, restaurants, bakeries, takeaways, dairies, pubs and bars, scattered throughout every region. Friendly Southlanders serve up delicious meals and beverages to visitors and locals…