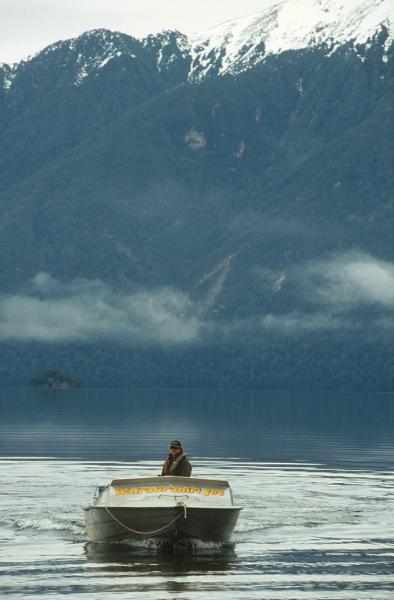 Joyce Kolk and Johan Groters aren't just building a business for today; they are helping to protect and enhance the environment they operate in — so their grandchildren can enjoy it too. 
One of the first things you learn about Wairaurahiri Jet is that they are "committed to being economically, socially and environmentally sustainable to reflect the pristine environment in which we operate". It's not just something they say; it's their mission.
The couple offer an exhilarating 94km jet boat ride to the sea and back through the heart of beautiful Fiordland National Park. The journey takes people across the pristine Lake Hauroko and down to the rugged southern coast via the wild Wairaurahiri River.
Their catchcry is 'Adrenalin Meets Conservation' — educating people about the unique flora and fauna in the Waitutu forest and the threats they face — to create nature ambassadors, spreading Joyce and Johan's message worldwide.
More than 300 predator traps are scattered throughout the forest surrounding the Wairaurahiri River — with many of the traps sponsored by people who live halfway around the world.
Since 2006, Wairaurahiri Jet's Trip and Trap programme has rid the forest of thousands of pests that prey on native species. They are also realistic about the job and that more needs to be done to protect our threatened species.
They are locally owned and operated and have a dedicated approach to sustainability through actions and measuring their carbon footprint.
Waste is minimised by following the refuse, reduce, reuse, repurpose, and recycle mantra. Plastic bread bags are collected and repurposed for use on boat trips; food scraps are happily gobbled up by the couple's pigs and chickens. Solar panels provide electricity at home.
There are no plastic water bottles here — customers are encouraged to fill their bottles from the lake, something that surprises some people, with so many natural water sources no longer suitable for drinking water.
When it comes to jet boats, they are tuned to the highest degree to run as efficiently as possible, and they ensure the boat is as full as possible to minimise trips.
Joyce and Johan know some customers come to them because of their commitment to sustainability. They're a busy operator, and they're not the cheapest — meaning people are making a conscious choice to experience this beautiful neck of the woods with them.
Customer reviews back up their assertion with the likes of: "What you're doing is so important to eco-tourism, and our trip tells us NZ is a leader"; and "We learnt about the history and biodiversity of the area."
They also operate a food truck with locally roasted coffee beans from Roar Coffee in Lumsden. Sourcing ingredients and other supplies from as close to home as possible is hugely important to them — as a small business, they know how important buying local is.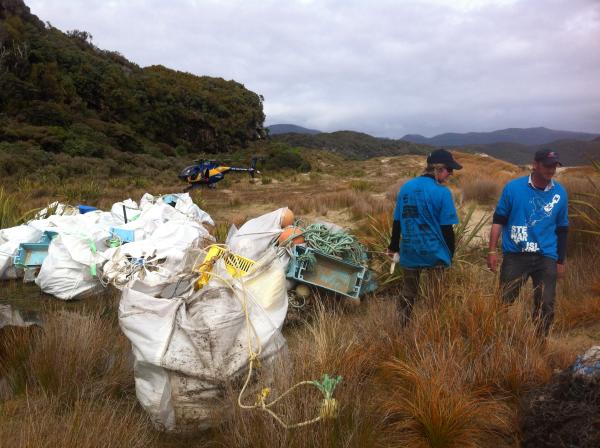 In addition to the trapping, they help organise coastal cleanups so tons of rubbish don't go around and around the world.
As the couple looks to the future, succession planning is front of mind, with their son likely to take over when they fancy a change of pace.
It all comes back to what comes after them — Joyce is hopeful her grandchildren will be able to hear the Morepork/Ruru's plaintive night-time cry long after they have passed the business on.
"It's really good. It's a good way to work and a good way to live," Joyce says.
And if your actions inspire someone else — that's a great thing. 
South Island's ultimate jet boat ride! 94kms of jet boating into the heart of Fiordland National Park and back; travel across Lake Hauroko and down to the rugged southern coast via the wild Wairaurahiri River. Our All Day Adventure…