Once you've had a taste of Foveaux Blue Cod, you'll be hooked for life!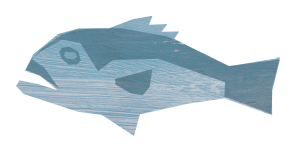 Picture this: golden, crispy batter giving way to succulent, flaky blue cod, bursting with oceanic flavours that transport your taste buds to the deep blue sea. With a sprinkle of lemon and a dollop of tartar sauce, every bit is a symphony of seaside delight.
Blue Cod can be found across New Zealand, but down here in the south, the fish tends to be even more abundant. It is said that the cooler water makes the meat extra tender and the taste even more flavoursome.
Homemade Fish & Chips
Have you been out on a fishing trip in the deep south and got your hands on a super fresh piece of Foveaux Blue Cod? Then it's time to cook it!
Here's a delicious and simple recipe for a Kiwi classic: fish & chips. 
Ingredients:
For the beer-battered fish: 
Foveaux Blue Cod fillets - about 150g per person
Beer - choose your favourite but quality will create the best flavour here
Plain flour - for the batter and extra for dusting the fish
Turmeric (ground) - adds a nice colour to the batter
Pinch of salt
A lemon
For homemade rustic chips:
Potatoes - go for a starchy potato for the best texture; Maris pipers, Russet, King Edwards or a Yukon gold all work well.
Oil - canola or any non-flavoured vegetable oil.
Spice mix - smoked paprika, dried rosemary, cumin seed, salt and pepper.
For the tartare sauce:
Mayonnaise
Gherkins
Capers
Lemon
Fresh chopped parsley
Worcestershire sauce
This recipe comes from A Tasty Kitchen.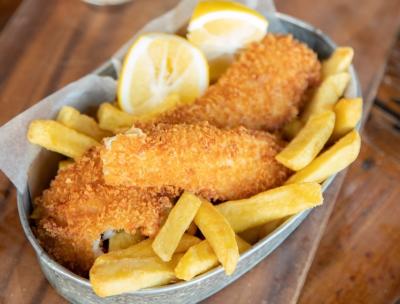 Method:
Beer battered fish:
Prepare the batter: whisk together the beer, flour, turmeric and salt until the batter is smooth. Cover and place it in the fridge. Let the batter rest and chill in the fridge, so prepare it ahead of time.
Batter the fish: Half fill a medium size pot with oil and heat on the stove until it reaches 180 °C. Place 100g of flour onto a plate and season with a good pinch of salt and pepper. Dust each piece of fish in the seasoned flour. Then dredge the fish in the batter, giving it a good coating, and wipe any excess batter off the fish on the side of the bowl as you pull it out.
Cook the fish: Once the oil is hot enough, gently lay the fillets into the hot oil and fry until the golden is golden and crisp. This will take around 2-3 minutes; once cooked, remove the fillets and place them on a paper towel. This will allow absorbing excess oil from the fish.
Chunky chips:
Cut potatoes into thick chips, place in a large bowl and add the spice mix and oil. Mix it well, making sure all chips are coated. 
Heat a cast iron dish on the stove until hot. Add the chips and let them crisp up a little, then place them into a preheated 200 °C oven. 
Stir repeatedly, and cook until the chips are crisp and the potato is cooked through. This will take 30 - 40 minutes, depending on the thickness of your chips.
Tartare sauce:
Add mayonnaise, diced gherkins, chopped capers, lemon juice, chopped fresh parsley and Worcestershire sauce to a bowl and mix well.
ENJOY!